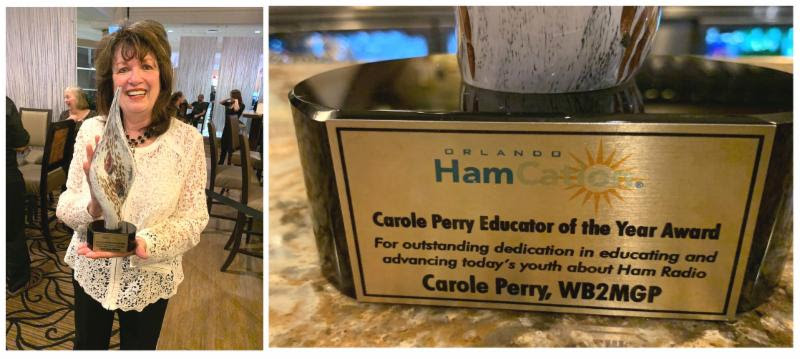 This month's meeting is this coming Monday. As I am sure you have heard, Carole Perry WB2MGP will be our speaker for the evening. We will be meeting in the big room at the American Legion Hall in Kent.
We are asking those that wish to eat before the meeting to come early and eat in the smaller room we normally use for our meetings. This will allow for better service. Also, all refreshments that night need to be purchased at the bar. The full meeting including the business meeting will start at 7 PM sharp in the big room. There will be a sign-in table as you enter the big room where you can sign the roster, buy your 50/50 tickets and see our prizes before the start of the meeting.
Carole will be speaking on her role as a Radio Club of American (RCA) Director and as Chairperson of RCA Youth Activities, RCA Youth Activities include supporting STEM classes, Scout Troops, ham radio in schools, radio classes in museums and technology programs in Youth Groups.
This program promises to be great. Please plan to attend. If you know a teacher or youth group leader, please invite them to the meeting. We expect an excellent turnout.
Looking forward to seeing all of you there.
Jim, AC8NT