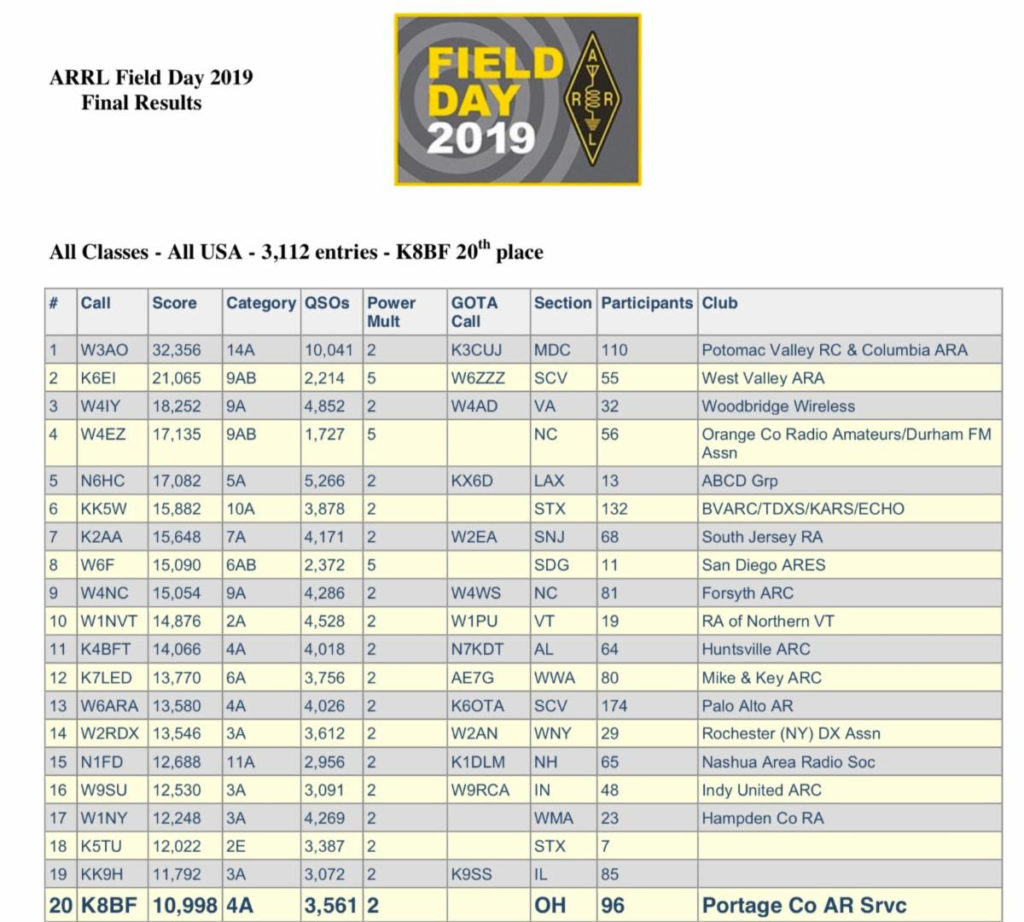 We did a great job at Field Day this year. We won the Great Lakes Division; placed 3rd out of 141 4A stations; and we placed 20th out of 3,112 stations overall. Last year we placed 30th in the overall category.
Some Comments
Jim AC8NT- We should all be proud of our Field Day and I know we will do even better in 2020.
Nick AC8QG – Our field day results were excellent! Thanks to everyone who contributed! Once again we had BIG FUN and learned a lot in the process!
Parky KB8UUZ- A lot of planning, a lot of work, a LOT of FUN. We'll do even better in 2020.
Ed K8IV – Great news….. the wheels are already turning with George and myself for 2020.
Thanks to everyone who helped in this great event especially our Field Day leader Tony WA8AR
Jim, AC8NT