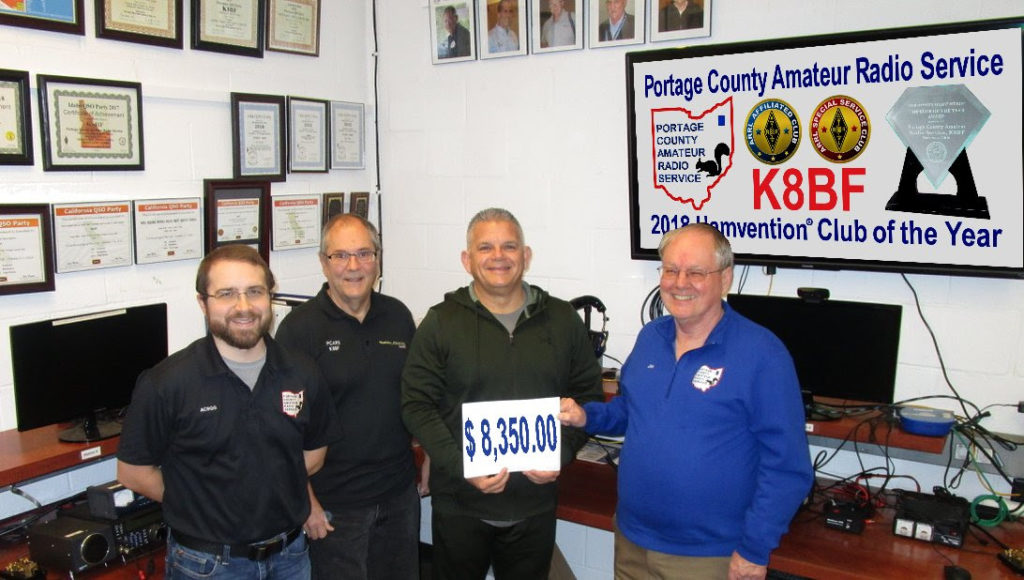 Thanks to everyone who contributed to the Center of Hope this year!!
With the support of individual and business donations and our November 50/50 we were able to give the Center $8,350.
The presentation was made at our club site on Tuesday November 20th. Mark Frisone, Executive Director, was ear to ear smiles as we made the presentation. He said it would help feed a lot of people in need in Portage county and expressed thanks for the on-going support PCARS has given to the Center of Hope
I would also like to thank Nick AC8QG and Paul KE8EGF for joining me in the presentation. Thanks also to Parky KB8UUZ for his outstanding work in taking an OK picture and making it great.