What: Support Your Parks Weekend
When: Oct. 21, 2023
Time: 10 am – 4 pm
Where: Punderson State Park Pavilion K-1985
Address: 11755 Kinsman Rd, Newbury Township, OH 44065
Pavilion Location: Across from Marina FQ6Q+JCF Burton, Ohio (drop that in Google and it'll give you the exact pin)
Since the initial QST went out we have had a number of people sign up to participate and bring good food to this event! We'll probably have about a dozen people there with a mix of chili, bread, cornbread, donuts, milk, and beans! The weather will be a little cooler, but it's looking like the rain is going to cooperate for the most part. There are some new antennas being built specifically for this outing. We are looking forward to seeing everyone tomorrow!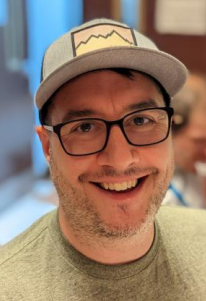 Brandon KE8ARB